16/09/2022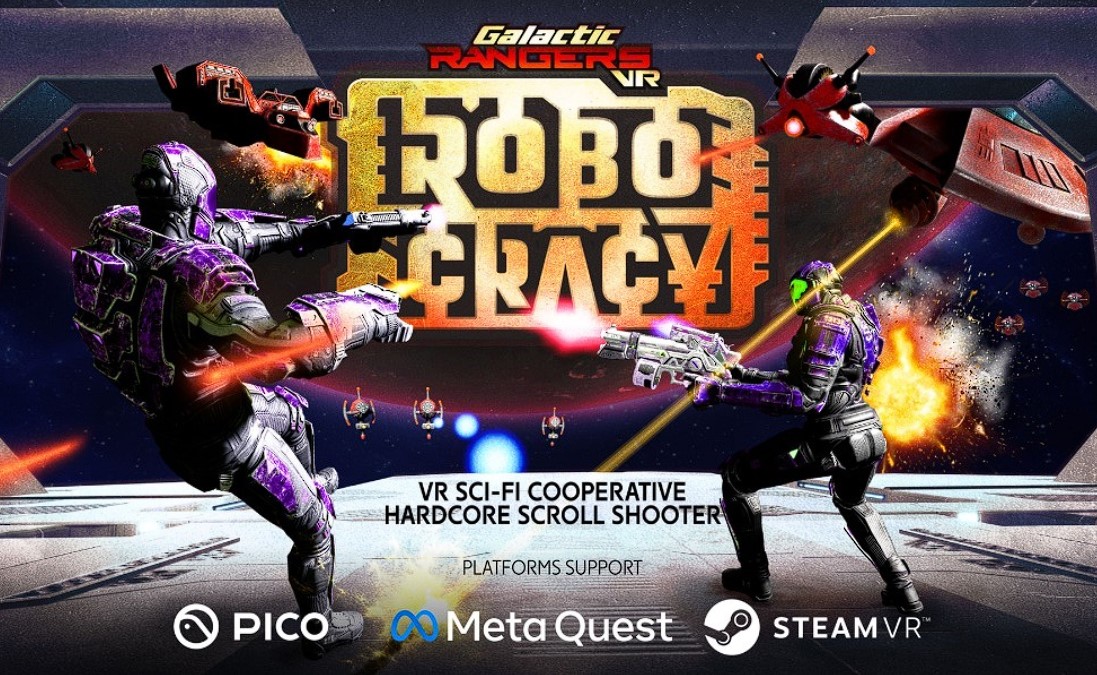 ROBOCRACY is a VR project in the style of a sci-fi space co-op first-person shooter, the continuation of the successful DGMA Galactic Rangers VR project, which is very popular in the gaming arenas of China.
Developed primarily for mobile devices Oculus, Pico but also with the implementation of a port for SteamVR with improved graphics, lighting and special effects. The studio has reimagined the old classic scroll-shooter/shoot-em-up arcade games like Space Impact, Raptor, Raiden, Tyrian.
Using the best game mechanics of the past years and modern VR technologies, DGMA studio continues this original genre. ROBOCRACY is a project that is being developed on the Unreal Engine 5 and will use the maximum graphics capabilities of most All-in-one 6DoF VR devices.
An Easy Learn game – the player flies through space and destroys the robots attacking him, defends himself from them with a shield and dodges obstacles, gradually moving along the plot of the game. Each game level is a part of the story in which the player is immersed along the way and turns out to be the center of these events, which gives him additional motivation to play. At the end of several levels of levels, the player is met by an opponent BOSS. Also in additional game modes, the player protects the earth's spaceship and participates in high-speed racing flights for accuracy. The player can play in these modes both alone and in a team with another player.